The eight times Olympics Champion and triple world record holder Usain Bolt has joined the league of sports personality who are donating to help the fight of covid-19. This he did by donating JMD500,000(£3000) to the Jamaica organization called Telethon Jamaica-Together We Stand to fight the spread of covid-19.
Government of Jamaica has embarked on a strategic program to contain the spread of the Coronavirus (COVID-19) in Jamaica.
As part of this program, Jamaica Together We Stand was launched which has Global Alliance under the distinguished patronage of The Honorable Olivia Babsy Grange, Jamaica Minister of Culture, Gender, Entertainment & Sports and is open to contribution from anyone from anywhere to raise US$10.5 million to help Jamaica fight the spread of the deadly COVID-19 disease. With a fifth of the total going towards face masks and nearly half towards the purchase of 200 ventilators.
I AM HAPPY TO DONATE J$500K TO TELETHON JAMAICA- TOGETHER WE STAND. http://jatogetherwestand.com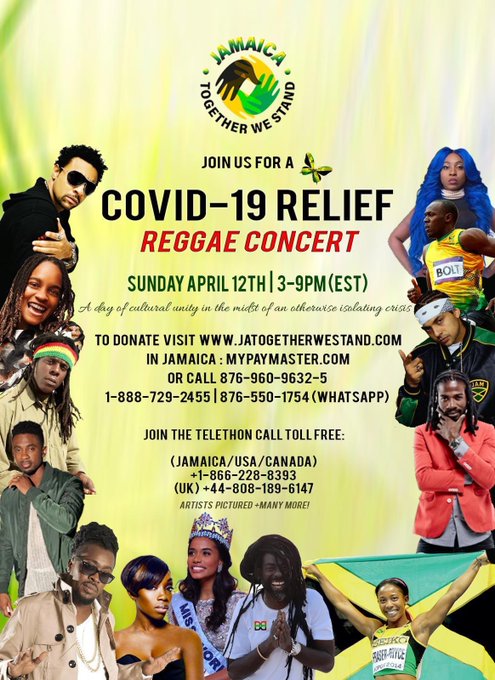 Other high expenses come from the purchase of anesthesia machines, biohazard bags, goggles and face shields.
Jamaica Together We Stand has featured a reggae concert, which lasted for six hours yesterday.
The Caribbean country has reported more than 70 COVID-19 cases, and four people have died.